-4%

Septarie Dragon Egg - Sculpture - no.4 - 15 cm

A beautiful Septarian sculpture

Dimensions: H 15.4 x W 10.7 x D 7 cm

Weight: 1443 grams

Septarie or Septaria is fossilized marine clay. The clay has been torn apart and space has been created in between to form gypsum or…

€ 85,00

Rhodonite Point - no.5 - 5,5 cm - 2,16 inch

A beautiful Rhodonite point.

* Love * Discover talents * Follow life purpose

Rhodonite calms and balances. It is a good stone for your heart. In addition, it helps you heal wounds in your emotions or body. It helps you discover…

€ 9,75

-37%

Apophyllite with Stilbite no.6

Beautiful Apophyllite with Stilbite pieces from India.

Apophyllite has the property of flaking when heated. The name is also based on this, namely the Greek word apophylliso which means peeling. The name stilbite is derived from…

€ 70,00
Spiritual products and presents
Welcome at the www.zen2youshop.nl
Spirituality, Wellness & Healthy living
The Zen lifestyle products of this spiritual store are packed with beautiful products that contribute to good health, wellness and feeling spiritually good.
You can go here for all your spiritual articles such as: Buddhas, angels, gems, gong, dreamcatcher, candles, jewelry, Fantasy products, meditation cushions and yoga products.
The English site is new, so there must be a lot of products translated from Dutch. If the translation isn't finished yet, you can always switch between languages by pressing the flag to see the Dutch version.
In addition, many gems are new in stock.
You can also shop here for all the nice gifts to thank a special someone for example.
Packing as a gift is no problem. Please indicate this with your order.
Do you want to know what the other customers think of us? Or do you want to write a review yourself? Then press the Reviewspot below. Or write your own review at google.com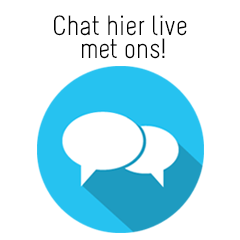 Languages

Nederlands

English