Spiritual products and presents
Welcome at the www.zen2youshop.nl
Spirituality, Wellness & Healthy living
The Zen lifestyle products of this spiritual store are packed with beautiful products that contribute to good health, wellness and feeling spiritually good.
You can go here for all your spiritual articles such as: Buddhas, angels, gems, gong, dreamcatcher, candles, jewelry, Fantasy products, meditation cushions and yoga products.
The English site is new, so there must be a lot of products translated from Dutch. If the translation isn't finished yet, you can always switch between languages by pressing the flag to see the Dutch version.
New arrivals are the stainless steel earrings and stainless steel jewelry sets with a chain with matching earrings.
In addition, many gems are new in stock.
You can also shop here for all the nice gifts to thank a special someone for example.
Packing as a gift is no problem. Please indicate this with your order.
The next fair is the Paranormal Alternative fair in the Broodfabriek in Rijswijk. You can order these tickets on the broodfabriek site.
Do you want to know what the other customers think of us? Or do you want to write a review yourself? Then press the Reviewspot below.

New in our online shop
-32%

Citrine Crystal Soap - Oriental Musk - Large

These handmade and vegan decorative Citrine luxury soaps are a perfect fragrance addition to anywhere in your home. Wherever you put the soap, it will spread its beautiful scent in a natural way throughout your home. With the…

€ 10,99 € 7,50

-33%

Celestite Soap - Medium - Mountain Breeze

These handmade and vegan decorative Celestite luxury soaps are a perfect fragrance addition to anywhere in your home. Wherever you put the soap, it will spread its beautiful scent in a natural way throughout your home. With the…

€ 7,50 € 5,00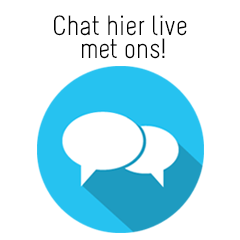 Languages

Nederlands

English